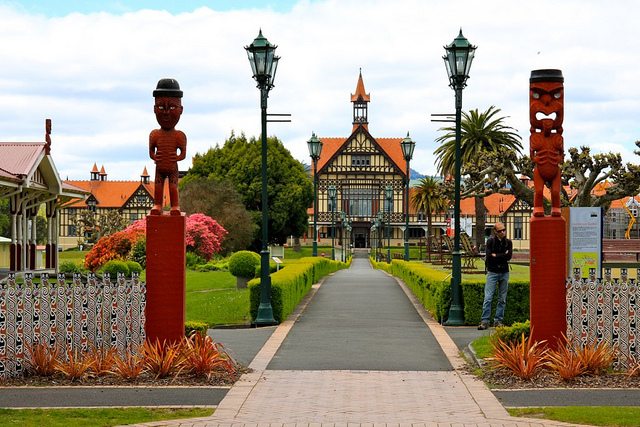 We've come up with a great list of ideas to keep the kids entertained for the holidays whilst preserving your sanity! Whether you're a local, or you've decided to spend a few days in Rotorua for a spring getaway, these ideas are unique, fun and won't cost you the earth.
1. The aMAZEme maze: Get ready to get well and truly lost as you try to find your way to the centre of the maze. This is the perfect activity if you're entertaining a big group, or have older children who can go and explore on their own. The maze has added features which add to the fun, such as openings in the hedge, permanent blocks and well as one way doors for a quick exit.
2. Rainbow Springs: For a massive day of family fun, Rainbow Springs is the way to go. Set amongst 22 acres of native trees, streams and bush, Rainbow Springs is an exciting day out for all ages. The children will enjoy learning about New Zealand's native species including birds and reptiles and can even get up close and personal with some of the parks inhabitants. Be prepared to get wet on the Big Splash as well which is sure to delight parents and kids alike. If this sounds like your idea of fun, check out Holiday Inn Rotorua's Stay Entertained package which includes reduced ticket prices to Rainbow Springs.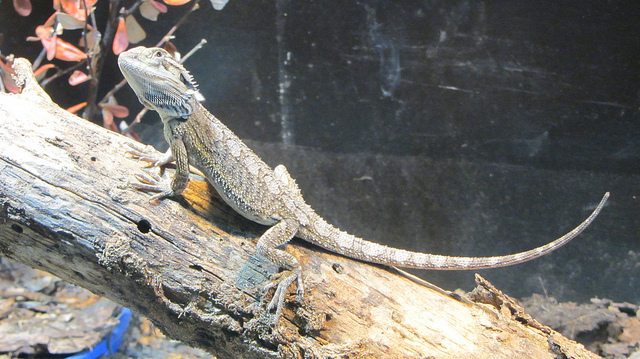 Movie Get Out (2017)
3. Whakarewarewa Forest: Otherwise known as the Redwoods, this is a free activity best planned around the weather as it does involve being outside. Hopefully Rotorua will turn on the sun so that your family can enjoy exploring over 5600 hectares of forest. Visit The Redwoods Gift Shop & Visitor Centre to pick up an age appropriate activity sheet before heading off on your adventure. The Redwoods aren't just for walking- you can go horse riding or hire bikes for a faster paced journey. Many of the mountain biking tracks are suitable for kids as well.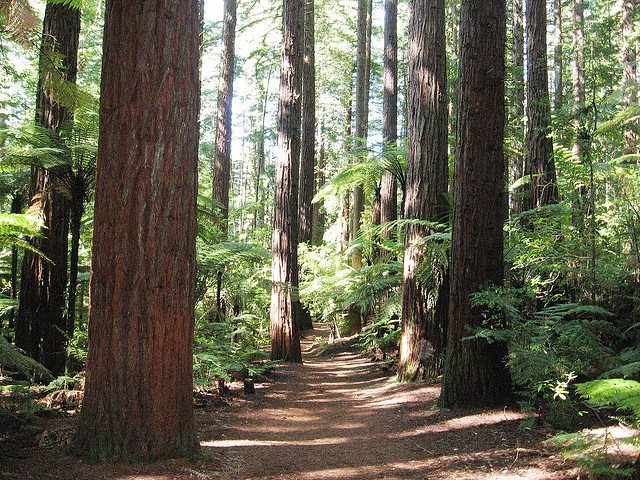 4. Kuirau Park: Situated right in the heart of Rotorua, enjoy nature's wonders including bubbling pools and steaming geysers. The park is free to enter and, as long as you stay on the right side of the fences, safety shouldn't be an issue. Why not let the kids loose with a digital camera or smart phone and have a competition to see who can take the best picture?
5. Government Gardens: These stunning gardens are situated by the edge of Lake Rotorua, close to Rotorua Museum. For the perfect spring picnic, bring along a blanket or rug and some easy school holiday snacks. The young ones will love the playground, whilst older kids and adults can enjoy activities such as petanque and croquet or simply enjoy the serenity of the rose gardens.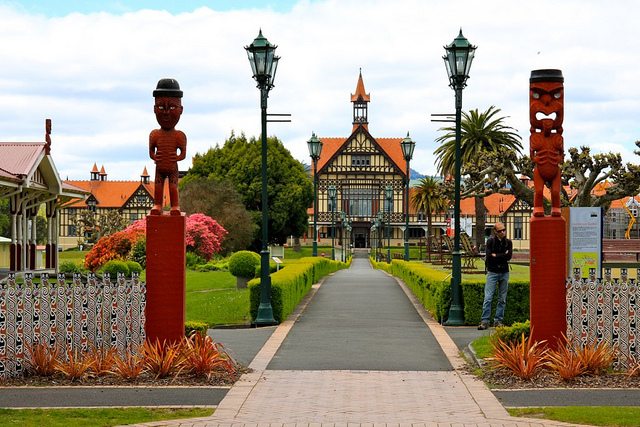 6. Kerosene Creek: This used to be one of the region's best kept secrets, but is now popular with locals and tourists alike. Visit this hot water stream for a swim on a rainy day - you'll be getting wet anyway! Located about 28km south of Rotorua, it's a good idea to bring along a picnic. Remind the kids not to put their heads underwater though as the amoeba in the water can make them sick.
7. Aquatic Centre: Some of the best childhood memories include days spent at the local pools - jumping into the water, lounging on the pool toys and racing along the inflatable obstacle course, all before warming up with some hot chips or having an ice cream treat. Although a trip to the pool is not Rotorua specific, it's a guaranteed child pleaser. They'll love the Splash Pad and Lazy River, and there's plenty of space for spectators. The pools are fantastic, affordable fun and perfect for a wet day.
8. Rotorua Night Markets: Indulge in some treats at the night markets every Thursday from 5-8pm on Tutanekai Street. With plenty of stalls to wander through, as well as free entry, this is a great dinner time activity. Let the kids explore and sample the many different ethnic cuisines on offer and enjoy live music from local artists. For older children, this can be a great lesson about budgeting too - give them a set spending limit with which to feed themselves and see what they can come up with. It's always best to bring cash as there are many tempting treats on offer as most stall holders don't accept cards.
Photo Credit:
Path Through the Redwoods by J Silver
Government Gardens by itravelNZ
Rainbow Springs Rotorua by Robert Linsdell