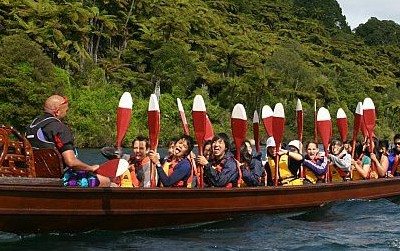 Lake Rotorua is one of 18 sparkling lakes and three major rivers dotted around the Rotorua district.
This makes the area an aquatic paradise with many activities available to explore the fresh blue waters of the lakes and crashing white water of the rivers.
The approaching school holidays is an ideal time to submerge your children's appetite in aqua activities. Screen time won't be necessary when your kids are rearing to go on this amazing New Zealand holiday.
We have compiled some of the best family and adult friendly activities for the lakes and rivers of Rotorua. When Kids Stay & Eat free there's nothing holding you back from a Holiday Inn Rotorua.

Rotorua Duck Tours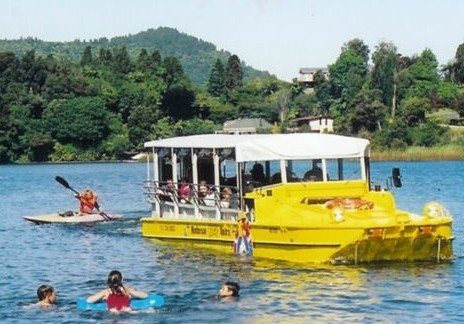 "You haven't seen Rotorua until you've seen it from a duck!"
The kids will love boarding this authentic WWII amphibious duck and splashing down into Rotorua's pristine lakes. Explore up to 4 different lakes on 2 different tours. Enjoy this beautiful sightseeing and history lesson. Book online and save 10%.
Have a look at the great video below!
Child Price Range: $38.00 - $45.00
---
Aotearoa Waka Experience Tours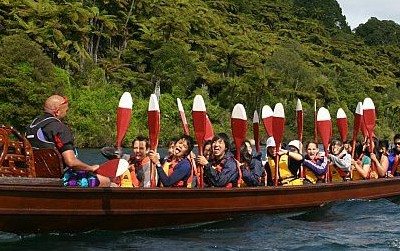 This is a true cultural experience when visiting Rotoura and an activity like no other. You'll love paddling on these historical Waka's while learning about Polynesian migration, Maoria legends and learning Waka chants and salutes. There are 2 and 4 hour tours for more adventurous paddlers.
Bookings: (07) 354 9252 Child Price: $38.00
Learn more on their website.
---
Rotorua Paddle Tours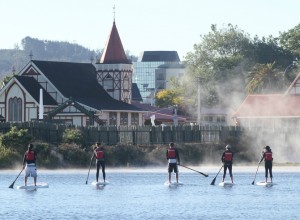 Walk on water! A new sport which is risen to popularity, Stand Up Paddle Boarding is one of the best ways to experience New Zealand. These tours take you on trips around Rotorua's most spectacular waterways. Start with a lesson and then embark on an adventure. This is kid friendly but still exciting for adults.
Bookings: 0800 787 768.
Price Range: $50.00 - $105.00
---
---
Lake Rotorua Trout Fishing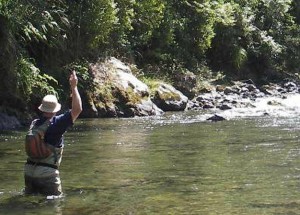 The best trout fishing in the North Island starts in Rotorua. Lake Tarawera is known to locals as the best spot to catch rainbow trout although it's fair to say locals are spoilt for choice with solitude and trophy sized fish. Go off alone or enjoy Cruise and Fish tours. They'll take you fly fishing or you can even indulge in helifishing. Spring is a great time to fish in Rotorua. Kids will love it and Dad won't get fed up that he never gets bites!
---
River Rats Kayaking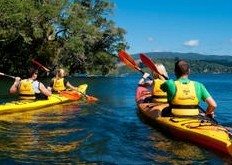 Guided tours in daylight and twighlight with hot pools and glow worms is sure to excite. Self guided Freedom Kayak trips or hiring will let your inner adventurer come to life. Or the Big Canoe will be ideal for groups looking for a fun challenge. Lake Rotorua and Rotoiti offer the best Rotorua Kayaking options.
Price range: $30.00 - $139.00
Book Online or call: 0800 333 900
---
Kaituna White Water Rafting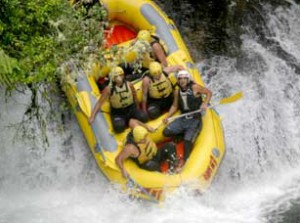 The world's highest commercially rafted waterfall at 21 feet is an action lovers dream. You will paddle off 14 drops and over fast flowing rapids in extremely steep and narrow canyons. Our pick of rafting providers is Kaituna Cascades. Offering great deals on the many rapids to conquer. Explore Rotorua in this adrenaline fueled and awesome way. It is a Rotorua must do!
Price range: $95 - $199

Stay at Holiday Inn Rotorua these school holidays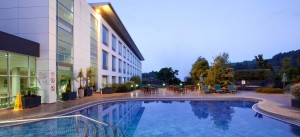 Heated Outdoor Pool & Spa

Free Parking

Free Wi-Fi Internet*

Tour Desk

24 hour Business Centre

Gymnasium

Dry Cleaning and Laundry Services